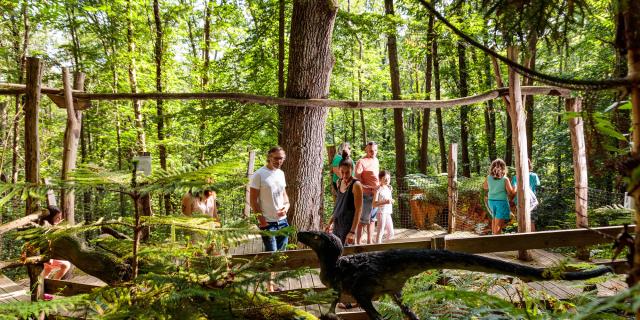 A wonderful adventure ...
In the heart of the forest
Finally a bit of freshness! you enter an extraordinary forest… Here you feel protected by the imposing hundred-year-old chestnut trees and the verdant vegetation. Branches crackle and leaves sing in the wind. Without further ado, the children set off on their adventure. They hurry through the time corridor. The first fossils set the tone: the visit will be rich in discovery.
Open your eyes, the journey through time begins.